Devices, Browsers, Resolutions do not bother us. Our experienced UX/UI designers and developers have the required skills to make sure your website works seamlessly on desktops, laptops, mobiles and tablets.
With a large number of people now using their smartphones and tablets to access the internet, having a site that is optimised for the best user experience possible is a must. With the screen size of phones and tablets changing frequently, it means your website must be "responsive" and resize itself to the user's device as needed.
We, as specialists in designing responsive websites, focus not only on eye-catchy layouts but also make sure they perform flawlessly across all devices. Hence we do not endorse fixed (static), adaptive or liquid layouts and advise our clients to avoid them until they are needed for a specific platform.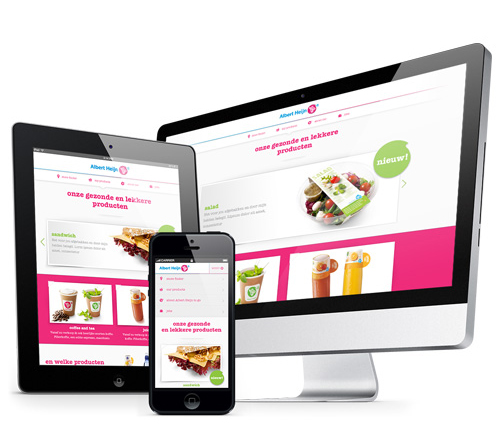 We have designed responsive websites across various industries keeping abreast with the latest trends and if you are looking to revamp an existing non-responsive website or creating a fresh one for your business it is important to know why we are the best responsive website design company.
Responsive Website Designed by

LIVEPAGES


Are Perfect Because
They perform seamlessly across all devices
Small sized phone are no more fancied since the social multimedia content demands larger screen size hence tablets and big size phones are back in popularity. The iPhone XS Max, for e.g. has a 6.5-inch screen. We ensure that your content is displayed exactly the way it is supposed to be across all devices giving an optimal user experience to your visitors.
Added Business Leads
With more and more number of users accessing internet through mobile phones and hand held devices, increase in online sales and enquiries can be projected due the user-friendliness of responsive websites designed by us.
Effortless maintenance
There is no point maintaining multiple versions when a single responsive website can do the trick. You not only save on cost but time as well.
SEO friendliness
Google loves websites that follow its best practices and we love following their algorithm. Responsive web designs help in indexing your website much faster and rank higher.
Many more

amazing services

under one roof