Augmented Reality is a newly emerged and highly interactive concept. Today, augmented reality is even available on a mobile handset making it a design option for all kinds of devices.
While the world emerges to use this technology in day to day lives, LIVEPAGES is ready to serve you the product of AR technology that suit your business needs. We offer marketing strategies and application solutions that will help you to create futuristic products that will help the customers with a new experience.
AR can offer a new business model, of simulation of any design. If you want to sell a car, an AR can give any user the spatial overview. If you want to see how the next component of your real estate will look like in life, AR will do it for you. It can help with interior designing and a customer won't have to worry about dimensions of a furniture piece or the way it looks in the room ever again (IKEA implemented the same).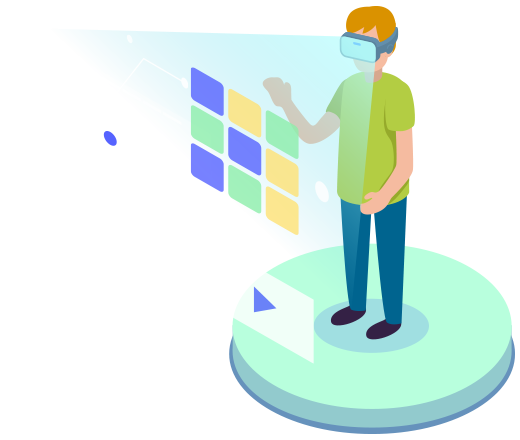 Our team offers you expertise, in offering design-based solutions to development of Augmented Reality applications.
Since AR technology is embedded with smartphones, our developers can create applications for all mobile operating systems; Augmented Reality Markup Language (ARML) has been developed as a standard XML grammar for virtual reality and we use it with the latest and enhanced AR toolkits.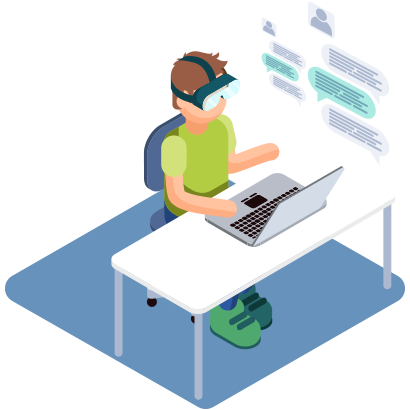 What LIVEPAGES offers you with AR
Personalized AR Solutions
Gaming, content management or application development for retail, manufacturing, education and training or travel and tourism, we offer you a solution that fits into your business.
Highly Interactive Content
We make sure to develop content that will encourage users to try and interact with the application again and again.
A 3D Overlay
With Augmented Reality, we develop have a 3D overview of anything instead of the current 2D viewing. AR can be personalized for user to user for better understanding.
Continuous Quality Improvement
As your business changes, or OS updates, so does the content in AR. We ensure to integrate the same without compromising on the way your Augmented Reality Works.
Optimum Use of a Smartphone
A smartphone has many features that AR can use. We ensure to make most of the phone's hardware like cameras, sensors like Accelerometers, GPS and software and synchronize it to develop an Augmented Reality application with immersive experience.
Cross Platform Based Applications
Our mobile application developers are experienced in Android (Java or C++), iOS (Swift, Objective C, C++) or for both (Mono C# or C++). These rules out any restriction on platform being used.
App Store Approvals
We understand the guidelines for Apple Store and UI/UX design guidelines and we promise to adhere to the same to make your application go live without any hassle.
Cost-Effective Business Solutions
We provide safe and cost-effective solutions to a business problem, addressing all the requirements needed.
Remote Collaborated Applications
If your AR application requires multiple users to interact in the same process, we will make sure that the AR simulation works with remote collaboration.