Lead the leaders with the SMM and SMO services of LIVEPAGES!
The social media these days is bustling with Social Media Marketing (SMM) and Social Media Optimization (SMO) activities with professionals voicing their views in form of textual, visual and audible content for companies they represent. But are these flurries gaining your brand any acceptance even within your zone? Regrettably Not! Hence it is essential to find a Social Media Management Company that has the knack of stimulating every online marketing campaign to your targeted set of audience.
We are your sure-fire destination for targeting the right audience for your business. Our clear strategies help promote your brand and influences your sales and leads, giving you a position of power in your industry.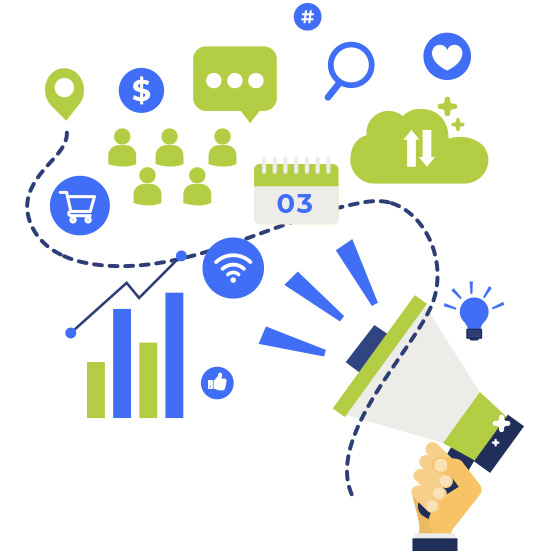 LIVEPAGES provides social media marketing services that help companies leverage their messages to their customers through their brands more effectively than ever before.
Thought we have a team of vigilant social networkers, who know the ins and outs of social media, no one can say it's easy to be successful on every network. It takes a lot of commitment, strategy and planning to get your social media audiences to trust your brand. That's why we simply follow five of the most essential social media best practices to get your brand closer to your reward.
Outlining networks and themes
Maintaining your brand voice with consistency
Minimal or no use of slang, prefer leaving it for the teens
Researching and analysing competitive analysis
Engaging, networking and personalizing with audiences
Many more

amazing services

under one roof